Accenture Brazil's 'What If Innovation' Division Uses Playful Approach to Optimise Regular Meetings
A consultant team from Accenture Brazil's 'What If Innovation' division played the Facilitate game 'Optimise regular meetings' to assess and rethink their meeting culture.

The game effectively facilitated engaging and productive discussions, leading to meetings that now possess a clear purpose and a shared understanding of the meeting culture.
A Playful Solution for a Boring Topic
By introducing an element of playfulness, the Facilitate game helped the team to transform an otherwise boring topic into an engaging and lively conversation. This approach enabled them to address important aspects of their meeting culture with renewed enthusiasm, fostering a more open and collaborative environment. Carolina Gomes, consultant at 'What If Innovation', states, "It was incredible, and the game enabled us to discuss controversial subjects about our meeting culture in a softer and more fun way. Typically discussing meetings would be deemed a boring topic, but the game made the discussions both fun and productive."
Redefining Meetings with Purpose
Through the interactive nature of the game, the team was able to reimagine their regular meetings with a clear purpose in mind. Gian Taralli, Principal Director, emphasizes this aspect, stating, "It helped us repurpose our meetings and redesign the format with a specific purpose in mind."
By aligning their meetings with specific objectives, the team was able to improve efficiency and productivity. This enabled them to structure their meetings accordingly, ensuring that each session serves a distinct purpose and contributes to the team's overall goals.
Discovering Shared Perspectives and Optimising Content
What made the game truly impactful for the consultant team was the opportunity to engage in an open and meaningful dialogue. Carolina Gomes emphasizes this newfound perspective, saying, "We were guided through a dialogue process that led us to uncover a shared opinion about our meetings, which we had never experienced before."
As a result, the team was able to design the meetings with variations that ensure effectiveness and meaningfulness. Gian Taralli explains, "We had the opportunity to define and optimise our meetings. For instance, we established different content for our virtual and physical meetings." This customization enabled them to maximize the effectiveness of each meeting format, addressing the unique needs and challenges associated with different settings.
In conclusion, the consultant team from Accenture Brazil's 'What If Innovation' division has successfully transformed their meeting culture. The Facilitate game infused their discussions with a sense of fun, purpose, and open dialogue, enabling the team to reimagine their meetings and make them more engaging, productive, and aligned with their objectives.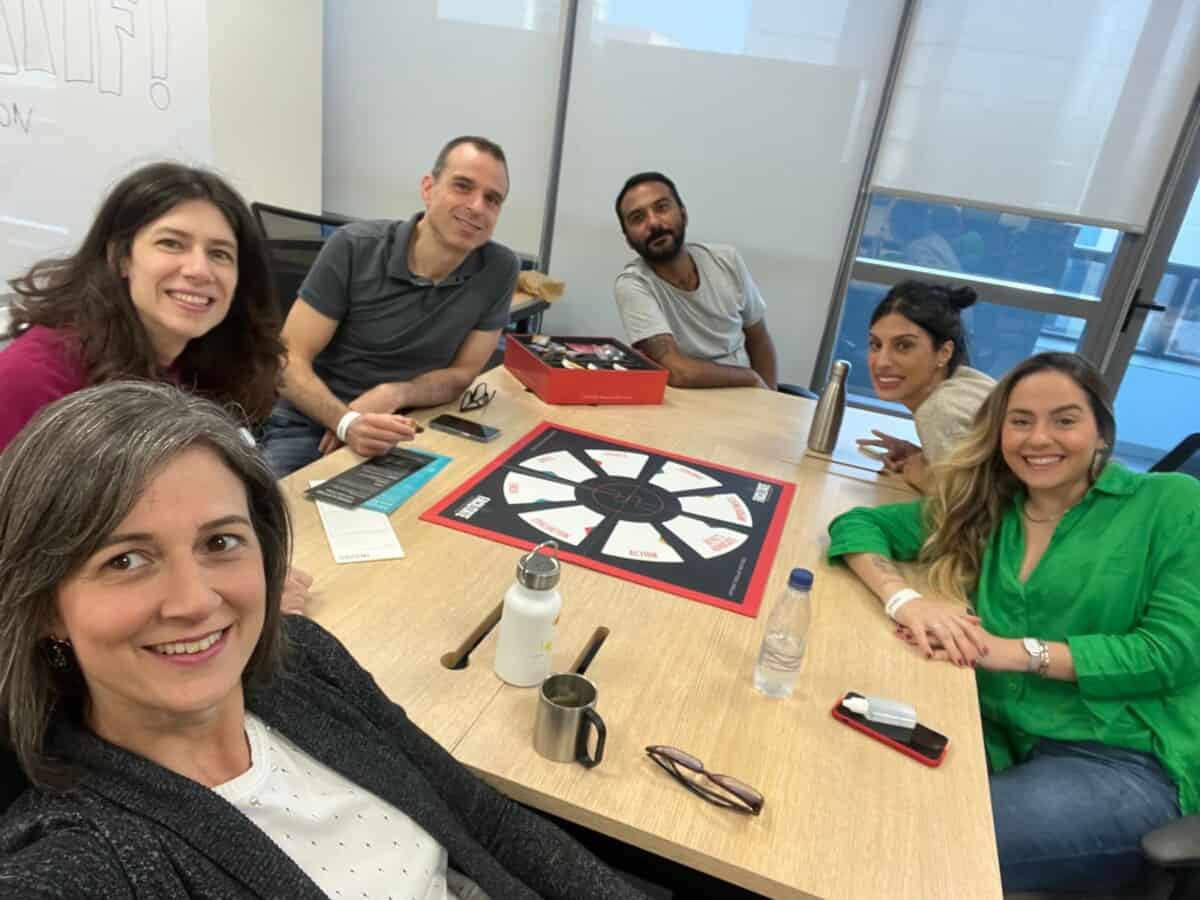 Consultant team at 'What if Innovation' a part of Accenture Brazil
About 'What if Innovation'
'What If Innovation' is a part of the Strategy & Consulting practice of Accenture, and works to transform the culture of organizations to boost innovation and growth.
Accenture is a global professional services company with leading capabilities in digital, cloud, and security. Combining unmatched experience and specialized skills across more than 40 industries, offering Strategy and Consulting, Technology and Operations Services.